>
12 Benefits Instant Healthy Hair Treatment 6.0 oz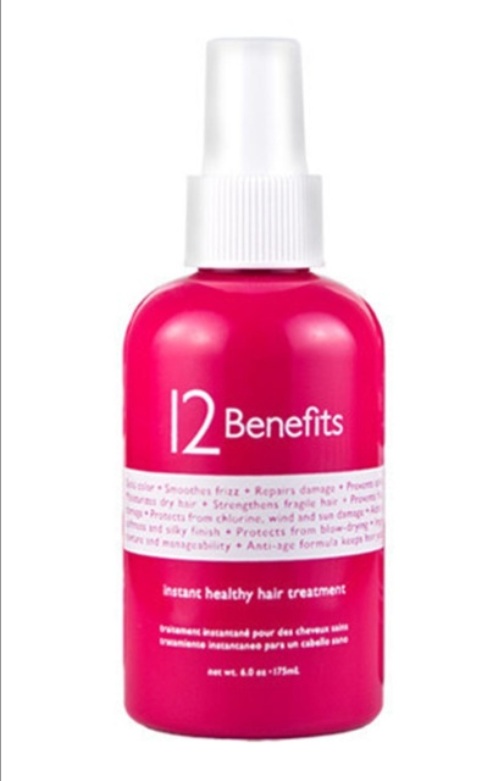 12 Benefits Instant Healthy Hair Treatment 6.0 oz
SKU: 01001
$22.99
$22.99
Unavailable
Did you know that healthy hair is composed of 95% protein, 3% moisture and trace elements, and 2% natural lipids?
Cosmetic hair chemicals, chlorinated and salt water, UV exposure, flat ironing, and blow-drying can strip hair's natural lipids, leaving hair brittle, weak and unmanageable. 12 Benefits™ Instant Healthy Hair Treatment is a unique multi-use, multi-benefit hair beautifier that both prevents and repairs hair damage.
12 Benefits™ specially selected natural hair lipids and UV absorbers in an ultra pure base of steam-distilled water reverse stress caused by chemical service, thermal styling, and environmental exposure. When applied after haircolor, before heat styling, or before swimming, 12 Benefits™ Instant Healthy Hair Treatment seals and protects for longer lasting radiance.